Here's a straightforward, easy way to can juneberries so you can enjoy them all year. Plus, I share with you my favorite way to use them. It's even easier than canning them!
An unique berry
I scour my seed catalogs every winter, looking for something interesting and unique-to-me to grow in my garden. While it's fun to master the challenge of growing a "new" food, what do you do with it when you actually get a harvest? I asked myself just that when my two juneberry bushes started to yield fruit.
Growing Juneberries
Juneberries (also known as Saskatoon berries or Serviceberries) aren't well known in the United States, although they seem much more common in Canada. We'd bought the bushes when we read that they taste like blueberries, but are easier to grow because they don't have any acidic soil requirements. Spoiler alert–they may look like blueberries and younger berries have a somewhat similar texture, but they're firmer and taste much blander than blueberries. Just a little sweetener strengthens their mild but likable wild berry flavor.
Juneberries ripen in late June and early July, at a quieter time of the summer when I'm not yet harvesting bushels of produce every day. They yield for weeks and don't spoil quickly, either on the bushes or in your refrigerator. The bushes need no attention except for the one month of the year when the berries need picking; even bugs and birds ignore them.
For several years, I only made jam with my harvest (here's a vintage recipe I've used) because I found that when added into muffins and other baked goods, they were unimpressive and didn't add much flavor. Last summer I had my biggest harvest ever and I didn't want to add dozens more jars of jam to my already alarmingly large stash of homemade jams. Freezing gallon bags of Juneberries right before a move across the country also didn't seem to be a wise option.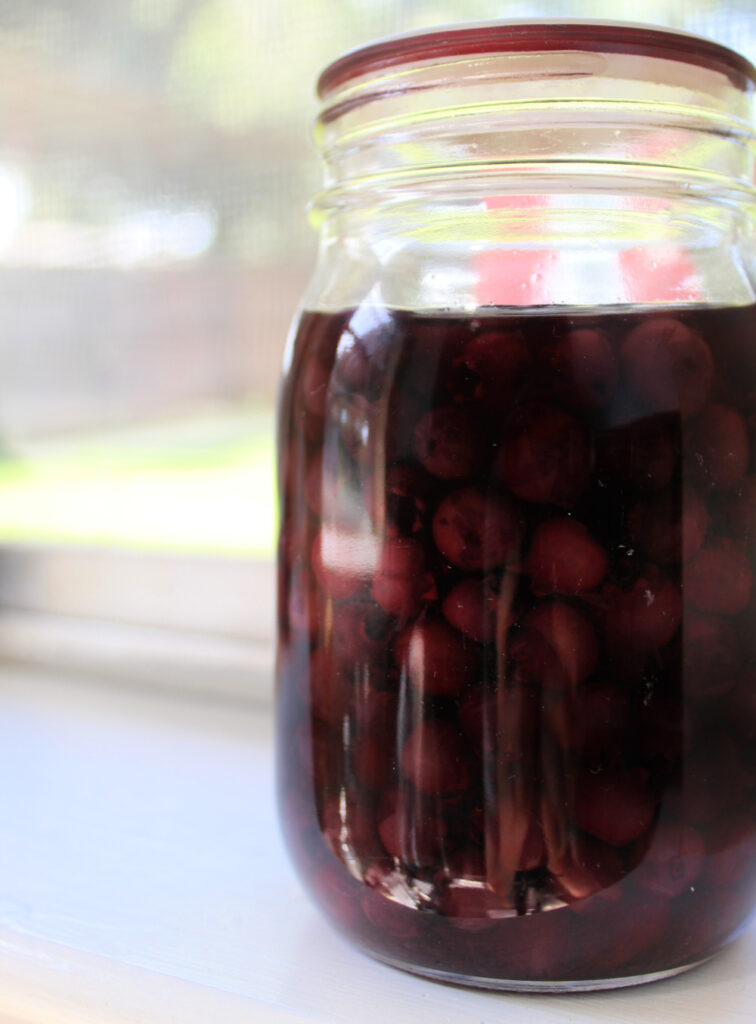 I thought I'd can them all in the hopes of figuring out something to do with them later, and happily, I have. Juneberry sauce. It's my favorite way to eat them now and I'm using the few pints I still have sparingly since Texas is way out of their growing range and I won't be growing them anytime soon….or maybe ever?
The Easy Way to Can Juneberries
Anyway, canning juneberries. It's super easy. I just followed the directions for canning berries from my Ball Blue Book, using a syrup of 4 parts water, 1 part sugar.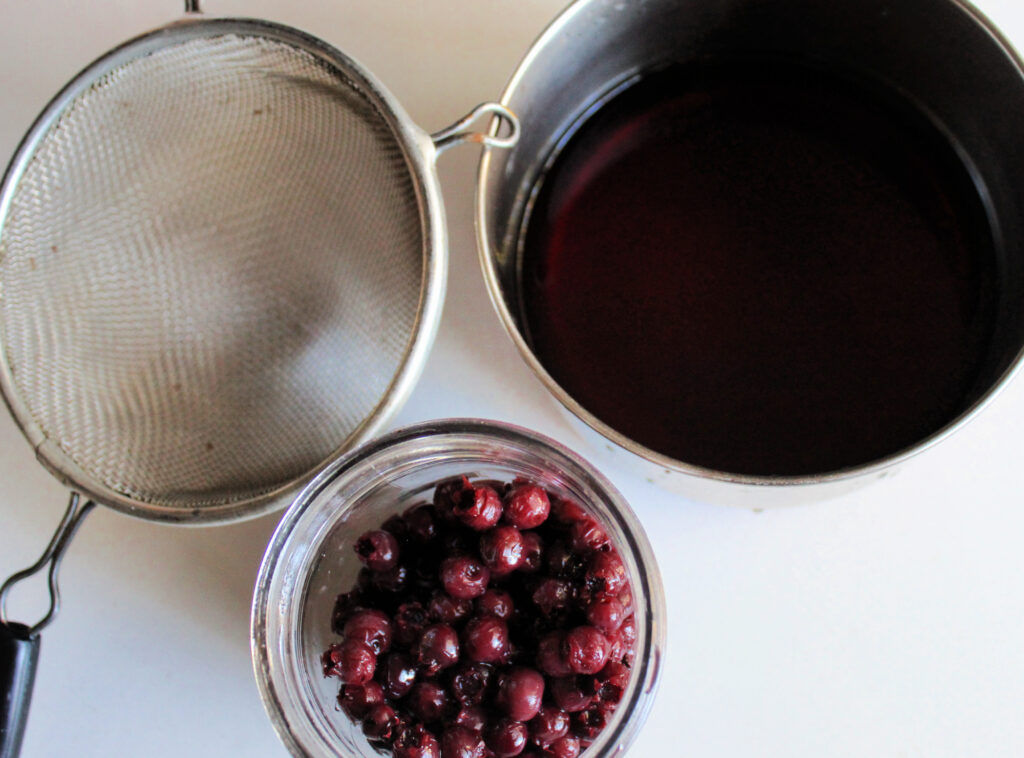 How to Make Juneberry Sauce
Making the sauce doesn't even need a recipe. I simply strain the juice into a saucepan, whisk in 1 T. cornstarch and cook it until thickened, then turn off the heat and gently stir the berries in. I don't add any additional sugar, but for my taste, it's just perfect.
What do I do with Juneberry sauce? I've tried it in a fruit crisps, as a crepe filling, over ice cream or yogurt, and over pancakes and waffles and they're all great. Maybe I could find more uses but I've come to the conclusion that a summer weekend breakfast of juneberries on waffles is basically perfect. If you have juneberries, try them canned and sauced, and if you haven't but you're able to grow them, you really ought to give 'em a whirl.