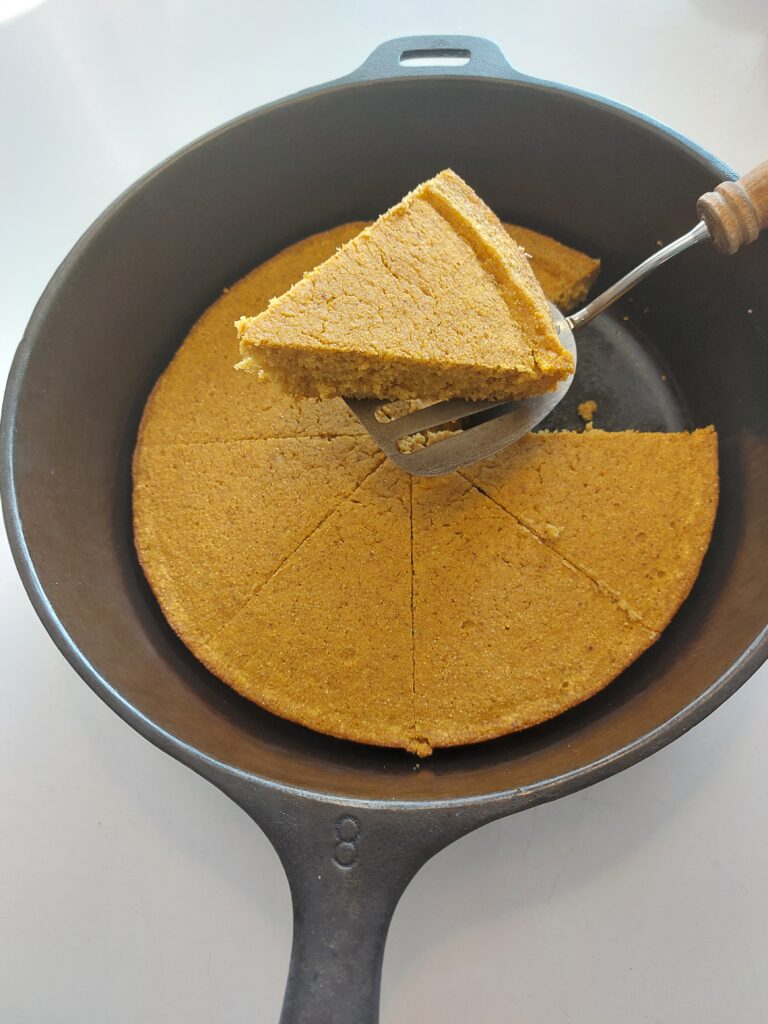 I know, it's not the season for Pumpkin Everything in the United States. But true pumpkin love knows no single season. I never thought to add an ingredient like pumpkin to cornbread before, so I had to try this recipe. As it turns out, I love this twist. It's sweeter than my typical cornbread recipe, but it's an interesting change and even if everyone likes pumpkin, it's a nice way to smuggle in more vegetables at any meal, including breakfast.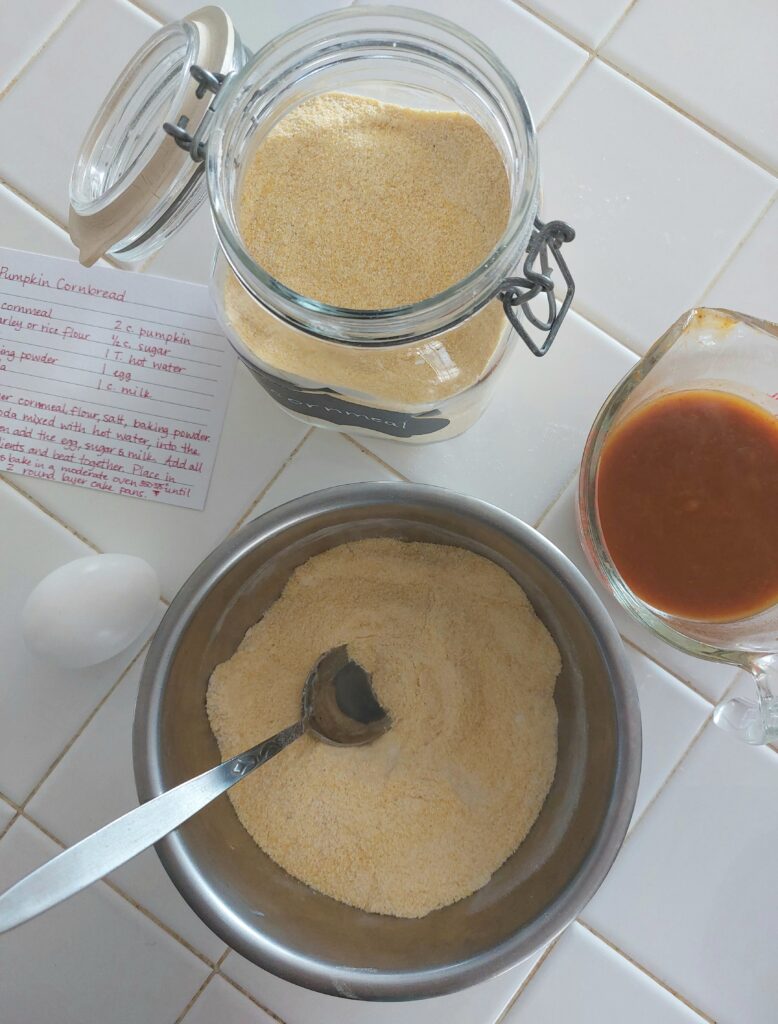 This is a recipe from 1918, intentionally created without wheat in order to conserve more of the wheat crop for troops fighting in World War I. It's a shame it's been lost to time for so long, but no more.
Incidentally, I've been using dehydrated pumpkin to make these. Last year I dehydrated my abundance into 1 cup quantities, then rolled them up in wax paper like fruit leather and stored them in a mason jar. To rehydrate it, I tore the fruit leather into bits into a saucepan of water, then simmered it down until it was thick and measured 2 cups.
Print Recipe
Pumpkin Cornbread
a World War I era (gluten-free) recipe
Ingredients
1½

c.

cornmeal

½

c.

barley or rice flour

1

t.

salt

3

t.

baking powder

⅓

t.

baking soda

2

c.

pumpkin puree

½

c.

sugar

1

T.

hot water

1

egg

1

c.

milk (any kind)
Instructions
Mix together cornmeal, flour, salt, and baking powder.

Beat the soda mixed with hot water into the pumpkin, then add the egg, sugar, and milk.

Add all to dry ingredients and beat together.

Place in greased pans and bake in a moderate oven (375°) until brown. Makes 2 round layer cake pans.
Notes
I've copied the original directions in for interest's sake, but I've found it's just as easy to combine the liquid ingredients then add in the dry ingredients. I also disregard the direction to dissolve the soda in hot water. 
I like baking mine in a cast iron skillet.