Letter 1, 1937–
It seems I am never with some of my married friends–girls my own age as well as those of the older generation–but they are complaining about their husbands, or criticizing them, one way or another.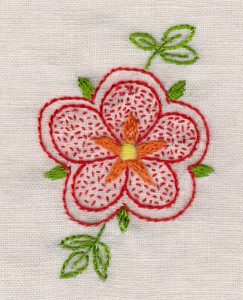 Perhaps you would not call that a lack of loyalty, but I feel that it is.
I have been with these same husbands a lot, and have been more or less in their confidence. It is seldom, if ever, that they say one word in criticism of their wives. Is it because the wives are so nearly perfect in their husband's eyes? Or do they, perhaps, see our faults, but are loyal enough to say nothing about them, even to close friends?
After all, we marry of our own volition, and surely should not expect our husbands to be faultless, when we ourselves are not.
Letter 2, 1938–
The other day I overheard two women talking about their husbands. Each seemed to be trying to make hers out the worse–nothing especially bad, just ordinary "meannesses" and I could not help but wonder what they would think and feel if their husbands "visited" the same way.
Why isn't it just as easy to say, "John likes me to have meals on time," as it is to say, "John is always so cross and unreasonable if I am behind with the meals"? Both statements can be true but how differently they sound when saying them to a group of other women!
One evening I knew my husband would be away late on business so I started the chores and was milking when a neighbor came in. She watched me for awhile and then said, "I wouldn't milk any man's cows. He could do it himself if he was late."
"Well," I replied, "I'm not milking 'any' man's cows, I'm milking our cows."
There wasn't any answer.