Are you a housewife or a homemaker? Or do you call yourself something else. It's interesting that a profession that's been around since Eve came into the picture doesn't go by one term in the English language.
Recently I found the most interesting piece in a forgotten little book written in 1896. In it was one of the best description of the role of a housewife I've ever read. Housewives, homemakers, domestic engineers, whatever you want to call our little sliver of the world's population: we are Chink Fillers.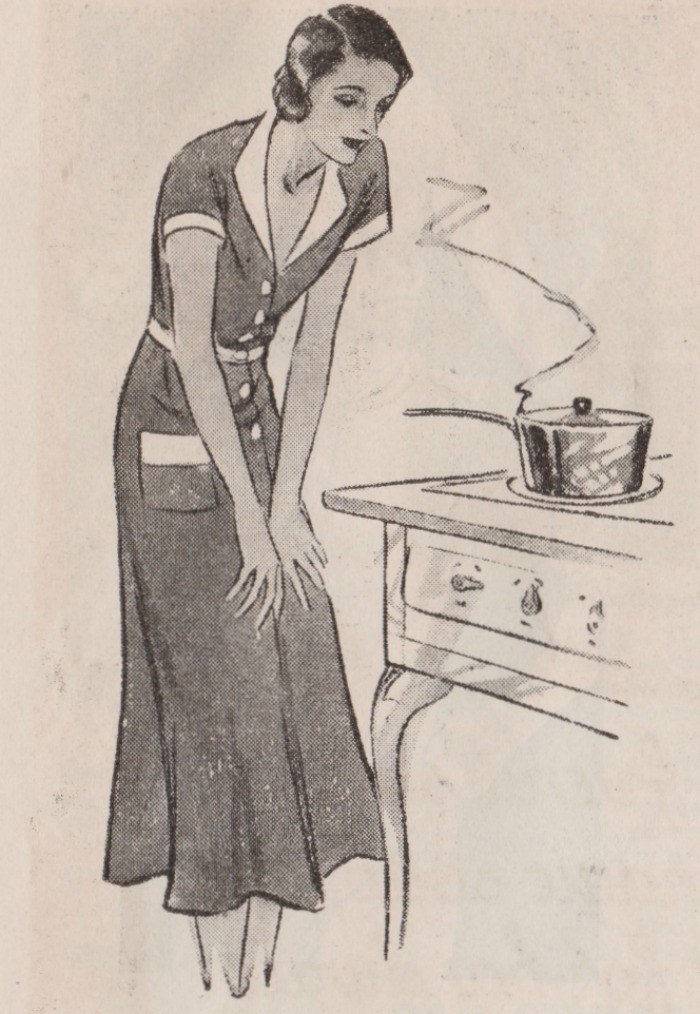 Of course. Why didn't I think of it before? I'll be the first to say the term's a little (ahem) outdated and all-around bizarre. The author used the illustration of building a log cabin. After the monumental task of stacking the logs, the job isn't finished. There are still gaps wide enough between the logs to let in light, all sorts of weather, and uninvited creatures. The final step in the process is the tedious, painstaking work of filling in all the little chinks to make the cabin a sturdy solid structure.
It's like the task of building and maintaining a home. Often the work that doesn't show takes most time, and tries the temper. And the hardest part of it all is that it is so frequently caused by others' laziness or delinquencies. Nobody but yourself knows how many precious minutes you expend in righting those wrongs caused by others' carelessness.
A homemaker's day is full of the non-glamorous. It's not all barbecue extravaganzas on the back patio, arranging fresh flowers, and embroidering throw pillows. It's full of the mundane and monotonous. I don't think my husband has ever been bothered a single moment in his life by dirty grout. I think I'm the only one who notices soap scum on the bathtub.
It's truly baffling the way someone can leave a towel on the floor, mere inches from the hamper and blithely walk by it multiple times and never notice it. You can tell yourself that you, too, will ignore it with the same blissful ignorance and let someone else pick it up, just this once. But you have an ingrained awareness that you can't turn off. Before long, you'll find yourself picking up the towel.
It's not that we have a duty to martyrdom and don't expect our families to pitch in and help. Actually, it's part of our responsibility to teach others and not always do the work ourselves. But I feel that women are often where "the buck stops" and the self-appointed "clean-up crew," to use a more updated phrase.
…the husbands and wives, fathers and mothers, for whom she has made life smoother, and brighter, will arise and call her blessed. It may not be in this life, but it will surely come to pass in 'the world that sets this right.'
So my fellow Housewife or Homemaker or Chink Filler, carry on. Tote that barge, lift that bale, fill those chinks.
Would you like more frequently housewife inspiration? Then sign up for our email list and we'll pop in occasionally with more tidbits from the past like this one.