This post may contain affiliate links. Read my disclosure policy here.
We overlook the importance of fresh air in these days, with our cushy lives of central air conditioning and well-insulated homes. Here are 5 ways to incorporate more fresh air into your life, no matter the time of year.
We make our house as nearly air-tight as possible and unless we are careful to open a window or door now and then to allow the fresh air to sweep through the rooms, we breathe the same air over and over again, which has been exhausted and poisoned after one inhalation.

a housewife in 1906
We all know we live in a world of toxins. Whether we live downtown or on an acreage, we need fresh air and our homes need it nearly as much. We're told frequently of the poisons lurking inside our homes, everything from our cleaners, flooring, plastics, candles, mattresses, etc. (How much more is this an issue for us than it was in 1906??) For sure, we can question the purity of the air outside, but our homes contain so many products that pollute on a concentrated level that it's good to let some of it out. No amount of perfume, air "fresheners" and even (gasp) essential oils can substitute for fresh air.
Open your windows
Yes, open them. Every single day. Modern homes are typically sealed and insulated so well to the point that mold can develop in dark damp corners. Even on the coldest sub-zero winter days, open a window or two for 5-10 minutes. It's actually most important to do this during the hottest and the coldest days, when there is little fresh air coming into the house. It won't take long for the temperature in the house to regulate and you'll notice the refreshed air. There are many home air circulation systems, but don't overlook the effectiveness of a flush of fresh air.
Air conditioners are very recent developments in civilization and many older houses still don't have central air conditioning. I remember spending the night at my grandparents' house. Every evening, my grandma made sure to open all the windows and propped box fans in strategic windows to let the cooler night air flow through the house. An awesome way to fall asleep!
Hang your laundry outside
Yes, go old school and lug your wet laundry outside–for several reasons. You'll save yourself some money by not running your dryer. Not only does it give you a few minutes of fresh air, but it benefits your laundry too. Dryers can be harsh on clothing. You don't have to string an actual clothesline in your yard. If only you have a little balcony or stoop, you can use a drying rack and hang up one load at a time. I use this retractable clothesline.
Hanging laundry up to dry inside your home is useful and necessary at times, but don't let it replace the power of sunshine. Over time, clothes and linens always air-dried inside, away from the sun, will develop mustiness and a dingy look. Time in the sun will take away those smells. Don't think you have to wait for a sunshiny day to dry your clothes outside, though. They'll take longer to dry on an overcast day and in the winter but they will dry and smell fresh and clean besides.
Just Go Outside
Look for household tasks to do outside. We're used to staying indoors and with all our conveniences, we could spend days inside without even stepping outside. Past generations used their homes for sleeping and shelter while doing nearly all their daily tasks outside. I've seen many Amish women sitting on their porches while peeling potatoes or some other mindless task.
Think of how well you sleep after you've spent the day at the beach, or camping, or at a picnic. That's the effect of all that fresh air.
Refresh your space
This is my favorite strategy. Every week, take a few linens, whether it's a blanket, a rug, some pillows, or a throw from your couch, and hang it outside for several hours. You don't even need to wash it, just hang it outside. Then, when you bring it back in, you'll have the fresh, clean fragrance from the outdoors fill the room. It's an easy but very effective way to refresh your space. The importance of fresh air doesn't lessen in the winter time. Open your windows then, too! That fresh air smell is practically magical.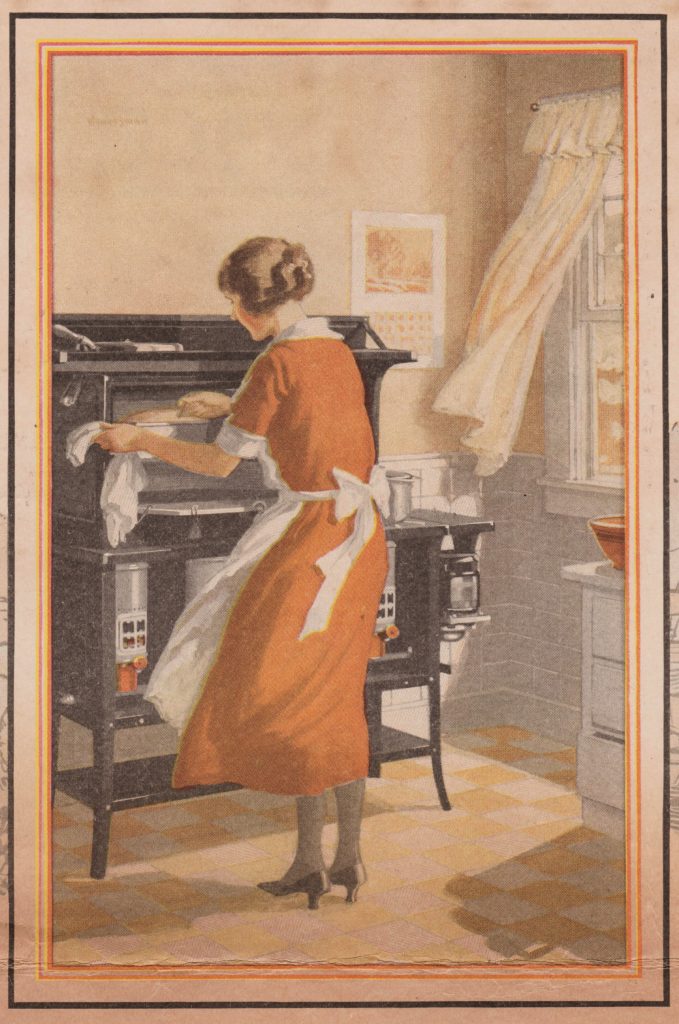 Cook (and eat!) outside
Finally, look for occasions to eat outside. It doesn't have to be a party or a barbecue or any special occasion. You don't need a nice patio or a fancy outdoor space. Plug your crockpot or roaster outside on a hot day to keep your house a little cooler. Use the grill regularly. It will keep your kitchen a little cleaner and cooler and give you a few minutes outside. Surprise your family and serve breakfast on the deck or in the yard on a perfect early summer morning. Even if it's just sipping on a cup of tea in the early morning, it's an invigorating start to the day.