People have long had this funny assumption that "housewife" equals "unemployed." Yes, there are those of us deep in the throes of raising young children as well as those of the bon-bon nibbling, trophy category, neither of which are interested in dabbling in side hustles. However, housewives are a creative, enterprising lot and many have found ways to make a little (or a lot) of money on the side.
A time-tested way for a homemaker to make some extra income is through a local farmer's market. As far back as the days when Mrs. Proverbs 31 was selling handmade clothes at the market, women have found farmer's markets to be the perfect place to launch a small business, myself included.
In 1924, one housewife wrote about her local farmer's market.
We are small fruit growers–farmers in general–and have marketed vegetables, eggs, butter, milk, cottage cheese, dressed and plain poultry, fruits, flowers. I have sold several hundred quarts of cottage cheese in ice cream containers at twenty-five cents a quart. We aim to put all produce in an attractive shape, sell between wholesale and retail prices, give good honest measure and do as we would be done by.

1924
And that's still the "aim" of modern farmer's markets. (FYI…if you show up to a farmer's market here in Wisconsin with homemade cottage cheese, I'm fairly sure sirens will sound and you'll be led away in shackles. Such is America's Dairyland these days.) Much has changed and things are more closely regulated than they were in 1924, but there are still many opportunities. Some markets specialize in food products only, while others include crafts and non-edible products but you'll be able to find one that's right for you. There's a wealth of potential in offering something that the market doesn't already have.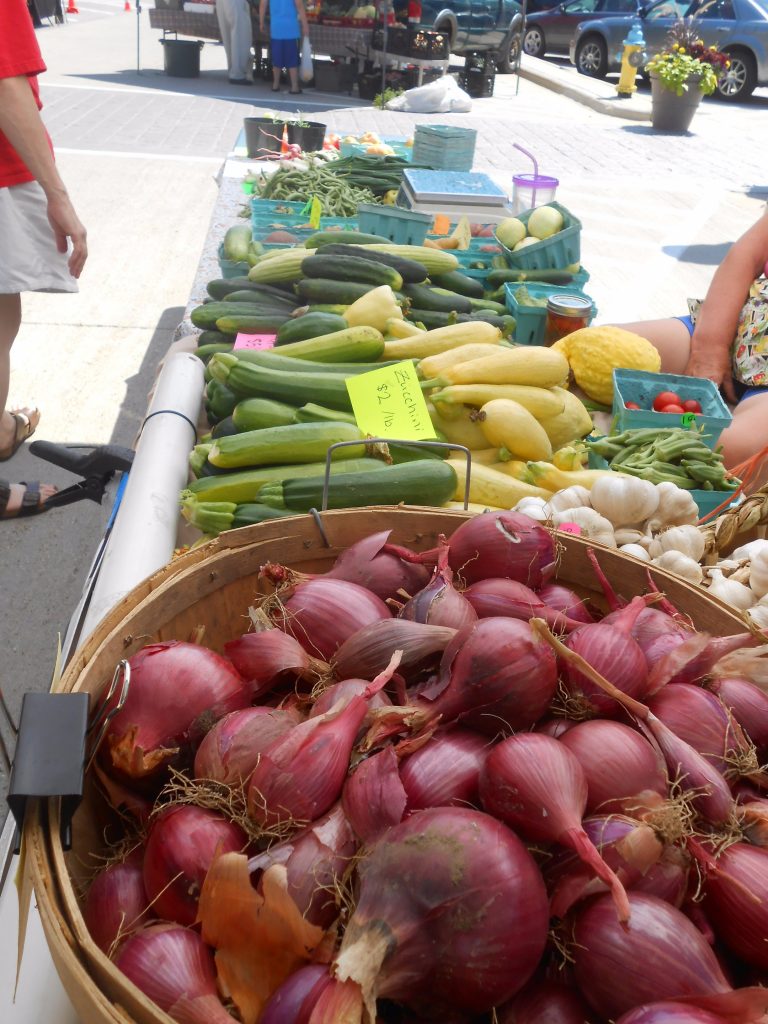 I was a vendor at a farmer's market for several years. I found farmer's markets to be a great side hustle for a housewife for several reasons:
Minimal Start Up Costs
Whether it be the price of seeds, baking ingredients, or craft supplies, the money required to start a market venture is fairly small. Because you only need to prepare one market's products at a time, you don't have to buy an exorbitant inventory, which makes trying out a market is truly a low risk endeavor.
As for vending, most markets require a tent, which is usually the largest expense. The other items–tent weights, cash box, tables, tablecloths, display furniture, etc.–can be cobbled together fairly cheaply and creatively. There are many strategies to take your stand to the next level, but to start off, it doesn't have to be expensive or complicated.
Time Commitment
Depending on your business, you can prepare (or grow) your market inventory alongside the tasks you're already doing at home, so you don't have to change your routines mid-stream, just add in extra time to prep for market.
You don't have to commit to long work hours. Farmer's markets are typically half a day, once or twice a week. Besides that, they're often held only part of the year, although some markets offer year round vending opportunities. You're sure to find one that fits your needs and commitment level. In any case, you can often sign up for just a single market day, instead of a full market season to get the feel of it.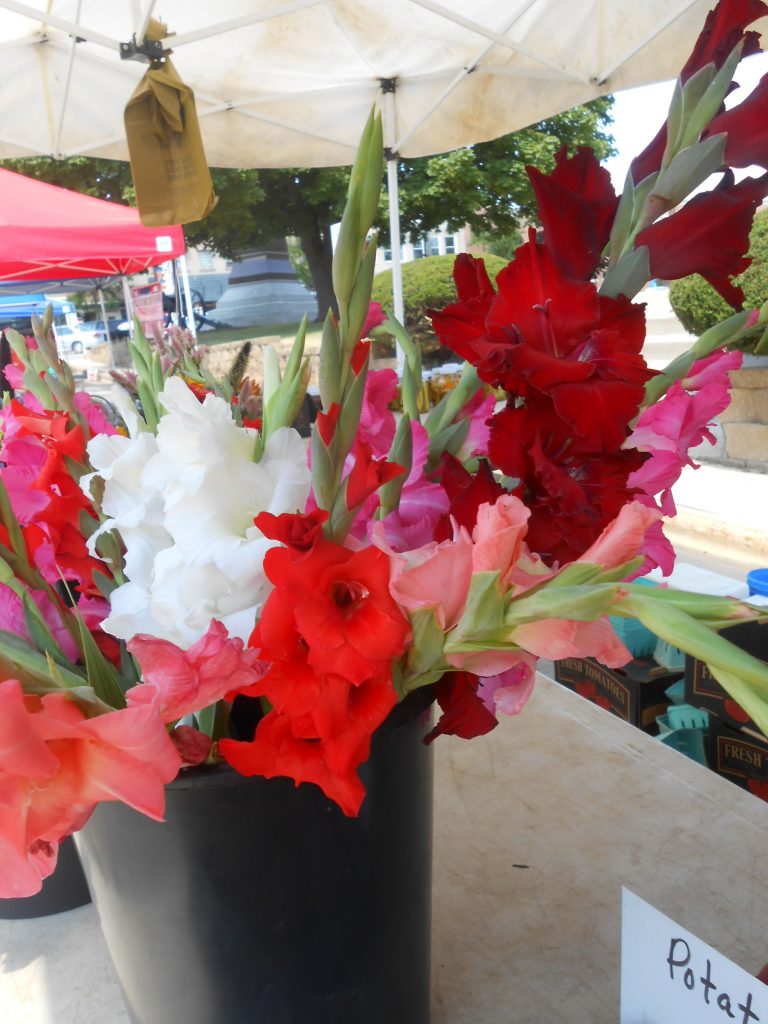 Income
People don't often consider farmer's markets to be launchpads to quick, easy wealth…and they typically aren't. But, you can bring in a respectable amount of income every week. The longer you're selling at the market, the more profit you'll make as you build up a regular customer base. Market days aren't always easy but they're short, so your hourly wage is nice.
Testing and Feedback
If you have an idea for a business, farmer's markets are a fantastic way to test the market. It gives you a convenient chance to tweak (or completely overhaul) and perfect your concept. You'll be able to talk to customers and get their feedback and opinions every week. You can see what sells well and what doesn't before you invest a lot of money and energy into your new venture. I've learned that you'll always be surprised by the public. They have Opinions. Some are great and some you file away under R for "RIdiculous," but nonetheless, it's valuable feedback.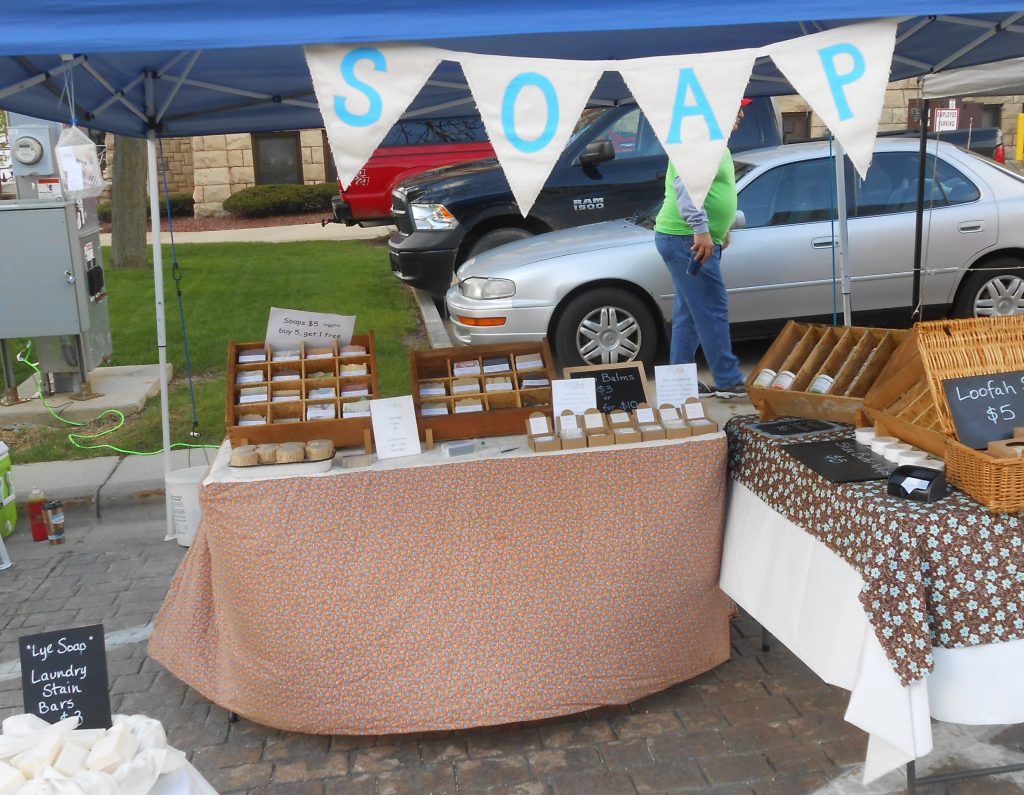 I've since retired from farmer's markets after about 8 years of regular vending. However, while I was a vending, I developed relationships with several shop owners who asked to carry my soaps and bath products in their stores. Thanks to those years at a farmer's market, my business continues as those same shops still carry my products.
If you've been curious about farmer's markets, or have a cottage industry idea that you'd like to try out, give a farmer's market a try!