Simple meals. They're the goal for any day of the week but especially useful on the weekends. If you are trying to avoid eating out and don't want to deal with prepping meals ahead of time, it's essential to be ready with some extra simple meals.
Here is one woman's perspective on Sunday dinners, written in 1913.
We need to learn to prepare this meal before hand so far as possible. With a little forethought this can be done easily, so that the Sunday dinner can be ready in fifteen or twenty minutes after you return from church.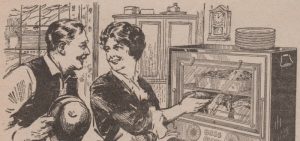 Most housekeepers prepare only two meals on Sunday, with a lunch in the evening, so they have an extra good dinner, but do not want to stay at home from church to prepare it. When the family have to wait an hour or more for dinner they are very apt to eat too hurriedly and too much and consequently have a headache the remainder of the day.
A Simple Meal, 1913 style
Roast chicken and mashed potatoes or roast beef, roast pork or chicken pie can be used for the substantial part of the dinner. Baked beans also make an excellent dish for this meal. Plan to do all that can be done on Saturday. Clean and stuff the chicken on Saturday, put it away in a cool place till morning. Every housewife should have a good roaster, a self baster is best. Before going to church place the chicken in the roaster, or the beef with the potatoes placed around it. The oven should be quite hot when the chicken is put in.
After doing this fix the fire so that it will give out a moderate heat. You will soon learn to do this and this portion of the dinner will be nicely done. Put the necessary water in the teakettle and place it on the stove. If you intend to have mashed potatoes, peel the potatoes, cutting into small pieces. While you are getting breakfast, put them into the kettle and cover with cold water.
As soon as you get home, before you change your clothes, turn out the cold water, and pour sufficient hot water from the teakettle and place on the stove. By doing this they will be done by the time the other food is ready. Make the coffee or tea and then you will only have to warm the baked beans and mash the potatoes. Pudding baked the day before can be used as dessert.
Simple Meals, modern style
What is it about cooking on Sunday that's such drudgery? Maybe it's just me. I don't mind cooking any other day of the week but on Sunday I find myself dragging my heels. If it were up to me, we'd graze on popcorn, toast, and fresh fruit, but alas, it's never entirely up to me. The people want a real meal. Everyone arrives home from church ravenous and there aren't always enough leftovers.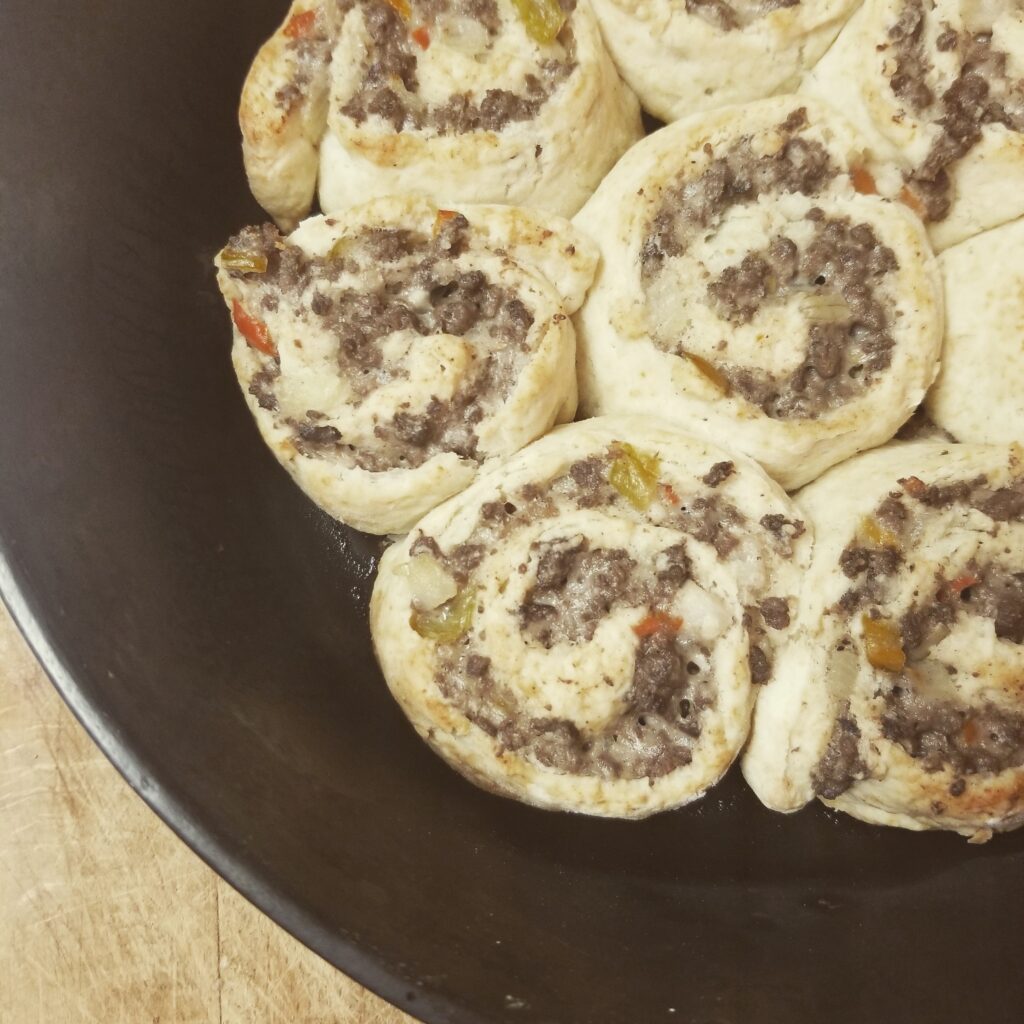 I've tried a few different strategies, but for me, the best solution has been this: I make the same meal every Sunday after church. Yes, the same one!
Maybe Sunday isn't a difficult day for you to cook. Or maybe it's a certain time of the day every week that you struggle to get a meal ready. It may not be something that you always need to do but it could be a short-term solution for a hard season. You can even do this for more than one meal during the week. Think of it as minimalism in the kitchen.
This strategy nearly automates the process. Once you choose the dish for that meal, you just keep the ingredients on hand, and any little bit of preparation will become almost automatic. Choose recipes that don't need a lot of prep beforehand, either, since that defeats the purpose of a simple meal. After a few weeks or months (or when you feel some boredom creeping in), swap it for another menu or add another to the rotation.
A few simple meal suggestions
Here are a few simple meals that have been in my rotation over the years:
Baked Potatoes, cooked in a crockpot while you're at church (or somewhere else). Just pull a variety of toppings out of the fridge–ham, bacon, cheese, broccoli, sour cream, onion, etc.
Salmon Patties: Mix together canned salmon, bread crumbs, dried onion flakes, salt/spices, egg or mayonnaise, and a little lemon juice and flour until you get the right consistency to pan-fry them.
Homemade Pizzas: use pre-made dough or English muffins
Hamburgers or hotdogs, cooked on the grill
Canned soup. Serve with crackers or whatever bread is handy
Variety may be the spice of life, but you don't need to wow the masses at every single meal. Do you want to know something interesting about this? No one has ever complained about the lack of variety. I think there's a certain comfort in the same old, same old.