Happy New Year!
Here we are in 2023, my third year of life changes. It was the middle of 2020 when we decided to leave our settled, comfy life in Wisconsin to start over in central Texas.
A few more changes this past summer led us to move from Austin to rural eastern Texas. We even bought a house in the fall, which makes me a real Texan now–right? For the next several months, some obligations mean that I'm dividing my time between our rental home in the big city and our little cottage in the country. We've been moving over slowly and deliberately.
Our new home is half the square footage of our Wisconsin home, and taking into account the outbuildings, root cellar, and various storage places we used to have, we're down more than 3,000 square feet. (You can read about that whole adventure here.) The best part is that we never would have been able to fit into our cute little house if we hadn't downsized so drastically.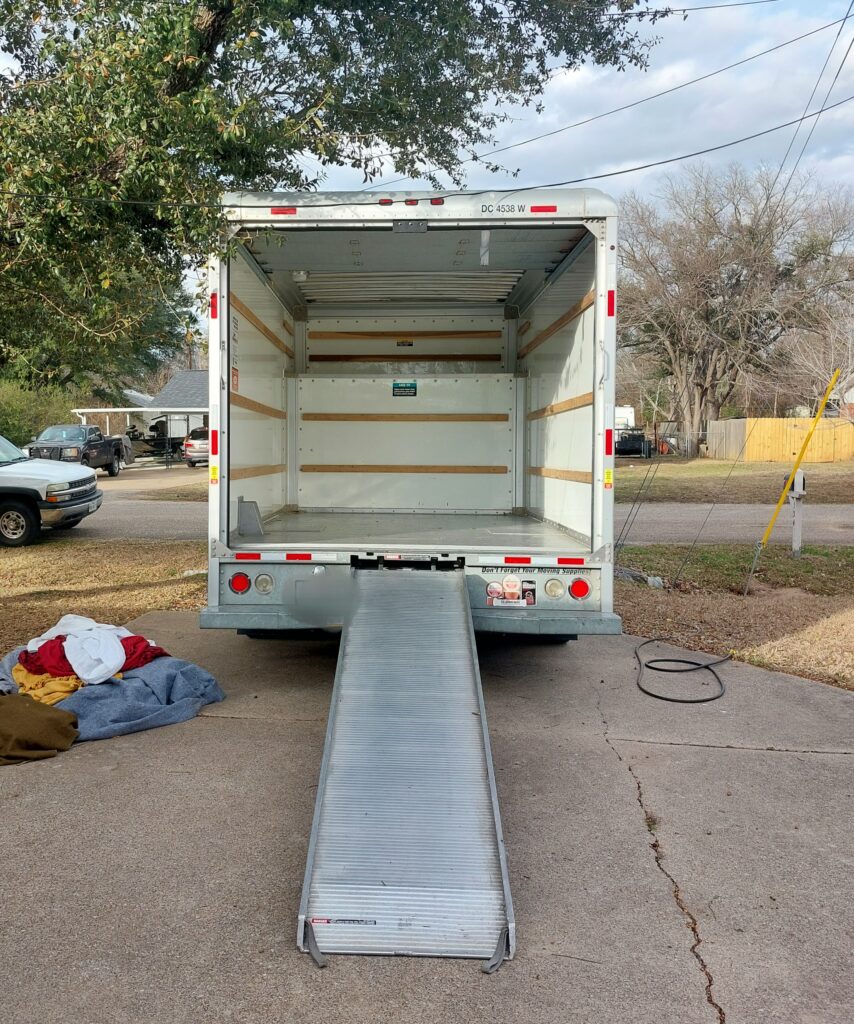 As I pack, I'm culling things that we thought we needed when we moved from Wisconsin but haven't used them or have realized they won't work for us in our new home. So far, I've found about 4 boxes of stuff to give away and even a couple of pieces of furniture.
Practical Outcomes
Recently, a friend asked me if I regret anything we downsized on our big move. I did wonder at times if we were downsizing too much. I thought we may have to replace a lot of it. But it turns out it wasn't the case. There were a few items that we never meant to get rid of that somehow got left behind in the shuffle, namely, a small cooler and an enamel roasting pan. But those can be easily replaced when and if we decide we need them. (Oddly enough, we still haven't!)
But the easy answer is no. I've looked at pictures of our garage sales and can't believe how much we owned. It's also interesting how much of it I've forgotten I ever owned. My attitude while I sorted through things was that every item I owned had a dollar sign on it and I had to decide if I wanted the cash or the item. Of course, we didn't get money for every item we chose to get rid of–some we gave away, some we threw away, and some were tube TVs, which are nearly impossible to give OR throw away.
Also, I knew that every item I chose to keep came with an additional cost, since we had to pay to move it and then store it. After I realized that, I cleared things out much faster, with less sentiment and overthinking.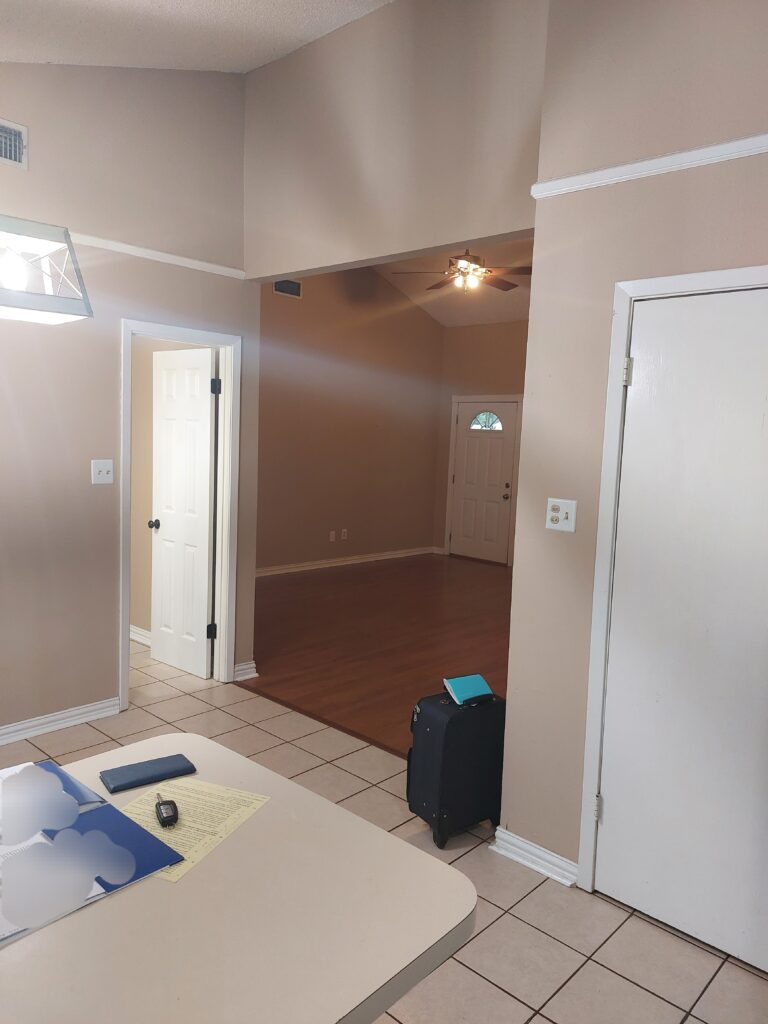 Mental Outcomes
My friend also asked if downsizing has had a lasting mental effect on me. That answer is an absolute yes! Do you remember the feeling when, as a kid, your parents cleaned your bedroom for you? When it was finished, it felt like you had a brand-new room with toys you'd forgotten about. It was almost as if you had more options because you could see what you had. That's how I felt and I haven't lost that feeling.
Of course, there's always something that could be cleaned, sorted, alphabetized and even decluttered, but nothing feels out of control anymore. I'm able to easily rotate through my chores to stay on top of everything.
When I contemplate buying something, I have to know where I will keep it before I buy it. That's been a huge perspective shift change for me, since space never used to be a consideration. I pass by so many things now, based solely on that criteria.
There's a special calm in having everything in its place.
Am I a minimalist now?
Still no. Have you seen my books? No, I haven't shown you my mountain of books. My goal is to work my way through my library over time, many of which were left to me. Since I re-read books all the time, I'll decide if I honestly think I'll read a particular book again. I already have a stack of books in a give-away pile, but I don't feel any obligation to downsize my collection just for the sake of a minimalist look.
Also, I believe that as a homemaker, it's my duty to maintain a well-stocked household. Especially in this economic climate, I want to take advantage of the opportunity when I see sales on food, consumables, and things I know I'll need in the future. However, I'm learning to hone in on the exact things that are important, because I don't have the space anymore for "maybe someday" things.
Going Forward
So what's my advice? Move across the country every decade or so. Ha! If that's not an option, here are a couple of things I'm going to do:
Use the container method. If things start overflowing my pre-determined space, whether it be a basket, shelf, or closet, something has to go.
Regularly assess what I'm using and what I'm not
Notice when an area of the house is hard to keep tidy and make changes
Frequently scan for things I no longer use, don't like, etc. It's not worth my hassle and comfort to shuffle things around that aren't useful to me.
Be OK with being a little less sentimental