There are many women upon farms who, because they wish an independent income of their own, or perhaps because there is a mortgage to be lifted or unusual expenses to be met, feel that they must carry on some work aside from that of caring for the home and family, that shall promise pecuniary returns. Whatever this work may be, it is now time that plans should be made for it… Winter is nature and the farmer's season of rest, but while the body rests the brain may be actively planning for the coming season's work, which cannot fail to be the more successful because of the great thought devoted to it. Send for such catalogs as are required, procure books upon the subject and draw out the experience of others upon the special work intended, and thus be prepared as far as possible to insure success. Plan for Success.

~1906
As I shared in this month's newsletter, we'll soon be moving into a (rental) home of our own. I feel like I'm starting over as a housewife since my life will look so much different here in Texas than it was in Wisconsin. Next month will be full of new challenges as we set up housekeeping and make a house feel comfortable and homey.
For me, this winter been a "season of rest" more than any other time in my life as I've been without a place of my own to manage, so the quote above really resonates with me. Winter is a good time to recover and reassess after a hectic summer and the holidays. But beyond that, it should also be a time to prepare for the inevitably busy season ahead. I always feel like I stay busy year-round, but every summer I look back sentimentally at January as the most peaceful month of the year.
As for me, I've used some of my time this winter thinking of ways to earn money on the side that will help as we get ourselves established. It's possible that I may have a smidge of a garden but it won't be on the level that I'm used to doing. In the past I've focused on saving money as a way to make money, but I'll be using both saving and making strategies for awhile. Because I likely won't be canning, volunteering, and keeping up a big house as is my usual summer routine, I'll have more time to spend on my side hustle selling handmade soap and I'm using this winter to figure things out in my head.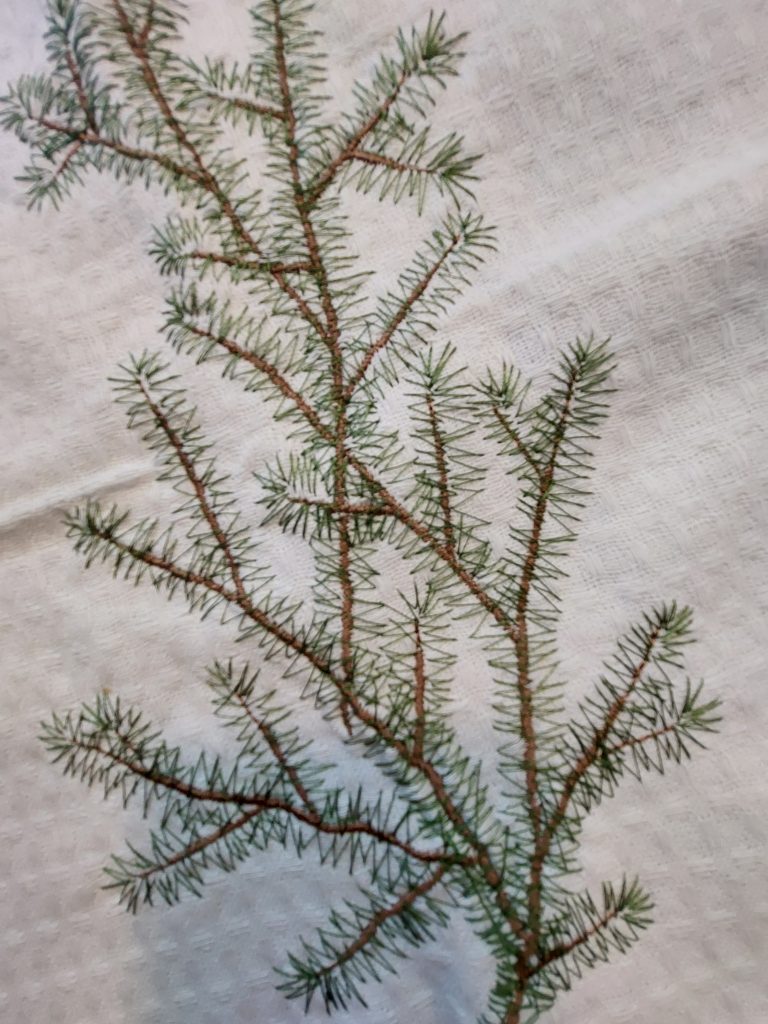 I was recently given an embroidery machine. I almost turned it down because I don't have much storage space and didn't know what I would do with one, but I was intrigued enough that I couldn't pass it up. Maybe down the road I can use it in a way that brings in a little income; we'll see. But this slower season has allowed me the time to learn to use the machine. I've learned in no uncertain terms to use the exact thread recommended in the owner's manual. It makes all the difference between a beautifully detailed design and a tangled, snarled mess that ruins the fabric. Although it took me much longer to figure it out than it should have. I'm glad I've had the time to learn.
So how are you spending your winter? I hope you're taking advantage of the slower season (for those of you in the northern hemisphere!) to plan or learn (or both) and that the rest of your year is successful because of it.