Written by Lillian in Kansas, 1929–
Mistakes? I make 'em every day, don't you?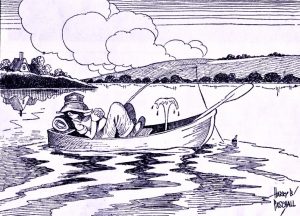 It helps a bit to realize that mistake-making is universal. Only those who profit by the mistakes they make get to the point where they make few–a goal we all long for. And it helps a lot to know, not that all things are good, but that "all things work together for good–to them that love the Lord."
We may have a hand in turning our mistakes to good. We may do as a great artist did who noticed after he had painted a picture that he had left some smudges in his beautiful clouds. They couldn't be erased, so he made birds of the smudges.
If we are unduly cross to the children or to our John, we make birds of those ugly smudges by "fessing up" our wrong-doing and proving our repentance by sweet smiles and loving words. If we wrong a neighbor in word or deed we can find some lovely way to atone. All of which will "work together" for our soul's good.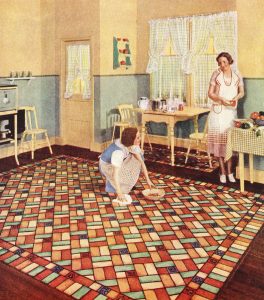 As housewives we all tire of the daily grind which sometimes seems so irksome, so futile. I have often been strengthened for a hard task by recalling Columbus' motto, "Sail on!" You remember the story as told in Joaquin Miller's poem, "Columbus." On his first voyage of discovery his crew grew discouraged and mutinous and the mate would come to Columbus with such questions as this:
What shall I say, brave Admiral, say,
If we sight naught but seas at dawn!
Columbus' invariable brave answer was:
Why, you shall say at break of day,
Sail on! Sail on! Sail on! And on!