This post may contain affiliate links. Read my disclosure policy here.
If you've ever thumbed through an old cookbook, you can't help but notice the pie chapter. It goes on and on and on and every old cookbook has a different assortment of pie recipes. I could spend the rest of my life trying the varied ways to fill a pie crust. One pie recipe that I've come back to multiple times is one I call Sour Cream Jam Pie. I found it in a 1931 Searchlight cookbook. The original recipe calls for blackberry jam, but I've made it with all different kinds of jam and haven't made a dud yet. Another reason it's become a favorite of mine is that it's easy but a little out of the ordinary.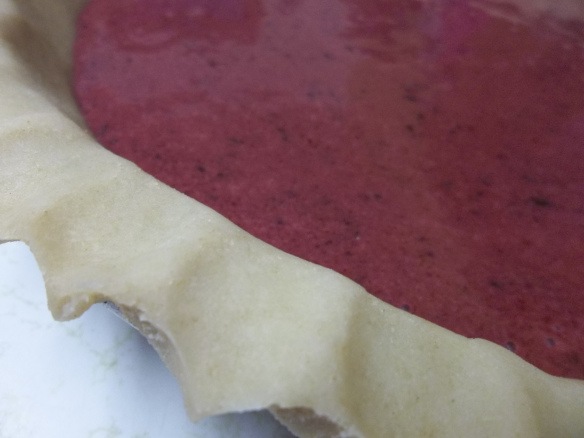 If you're anything like me, you can't help but make many of the jam recipes from your canning books. They all look delicious. I find myself canning more jam than we realistically use in a year. Or three, to be honest. Thanks to this simple recipe, my jars of jam can now double as inexpensive pie filling. If you try this recipe, let me know in the comments the kind of jam you tried!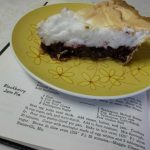 Print Recipe
Sour Cream Jam Pie
a vintage dessert recipe from the Searchlight cookbook
Ingredients
3

eggs

1/2

c.

sugar

1

c.

sour cream

1

T

melted butter

1

c.

jam

1

T.

cornstarch

3

T.

sugar

pinch

salt

1

unbaked pie crust
Instructions
Beat egg yolks until thick. Add cream, butter, and jam. Combine 1/2 c. sugar, salt, and cornstarch. Add to first mixture. Mix thoroughly. Pour into pastry-lined pan. Bake in hot oven (425 degrees) about 25 minutes. Cover with meringue made of egg whites and 3 T. sugar. Brown in slow oven (325 degrees) 20 minutes.
And if you still have more jam that you'd like to use in ways besides peanut butter sandwiches, here's a post you might like.