The title of this article was originally "Kimono Carelessness." I could not imagine what American farm women would know about Japanese kimonos, so I did a quick search and found that kimono means "robe." Now I get it!
No matter how many children you may have or how much housework you may have to do, do not let yourself fall into the kimono habit. It may sound exaggerated but it is nevertheless true that this one habit alone has broken up happy homes. Once let it get its clutch on a woman and she loses all proper pride in her appearance. It is difficult sometimes to look neat and trim and it is perilously easy to slip on a kimono.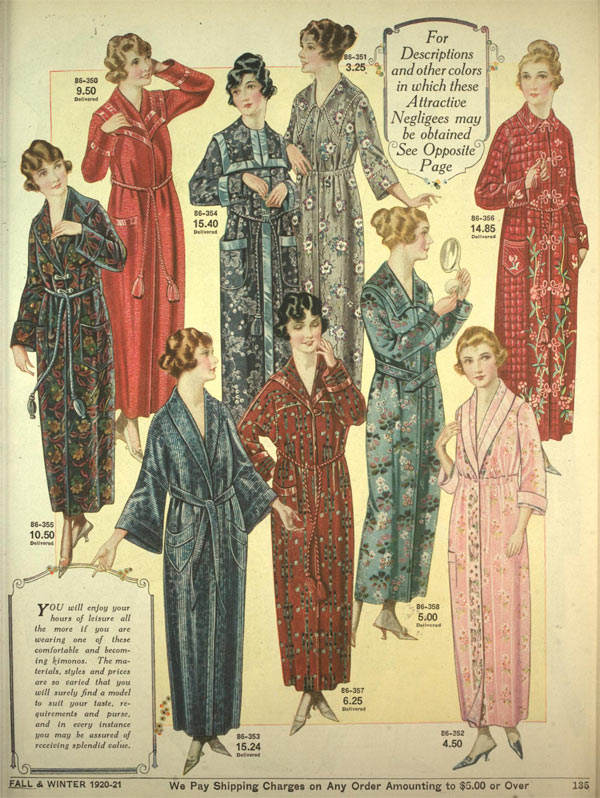 If Father gets out of bed "the wrong way" and the fire will not burn and the son of the family mislays something or other and upsets everything hunting for it, it is certainly hard for Mother or Daughter to resist just a kimono. Even in such an awful state of affairs as this, it will take scarcely a moment longer to slip into one of those convenient house dresses that one can buy very inexpensively almost anywhere. They look neat and trim—some of them are even "fetching." Every woman and every girl owes it to herself to be neat and attractive looking at the breakfast table.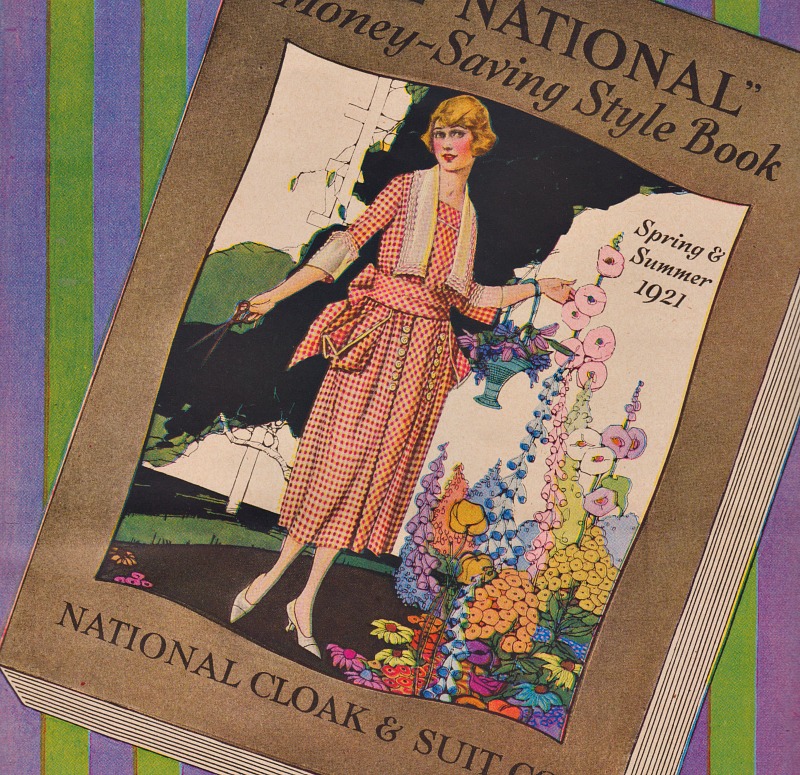 Which will make a husband or son or brother the more devoted: to carry about with him all day the image of you eating the morning meal in a slouchy kimono with your hair carelessly twisted up "any old way," or the recollection of the same you neatly dressed and looking as fresh and sweet as the morning itself? I do not think it would take the average man very long to decide which picture he would prefer. It is all very well to quote the old saying about the way to a man's heart lying through his stomach —far be it from me to declare its fallacy! —but experience (my own as well as other people's) has taught me that if a woman wishes to keep a man attentive, she must please his eye as well as his stomach. It is not always the busiest woman, by any means, who is addicted to the kimono habit. For we all know that the hardest worked people somehow seem to find time for neatness and order.