Last year we took a vacation that lasted all summer and well into the autumn, and yet the actual "vacationing" took place on only one day each week. John and I both believe in the re-creating powers of an occasional outing, and since we could not leave our little farm for more than a day at a time, we hit upon this plan.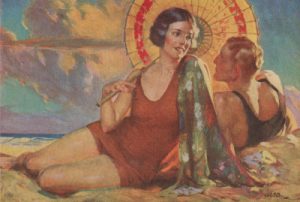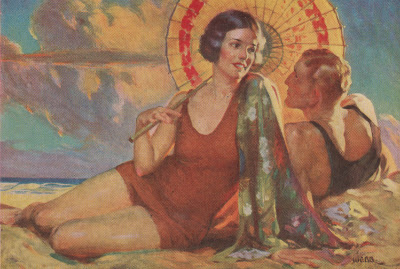 Every Sunday morning last summer we were up before dawn and while I packed a well-planned lunch, John took care of the chores. When everything was in order for the day, our little car slid down the shadowy driveway and out into the open road. And with what joy we went out to meet adventure!
Sometimes we had a trip planned, to some resort or beauty spot, a visit to a distant relative, to the mountains or the lakes. Or again we started out with no particular destination in view, just following any road that took our fancy. Sometimes after a strenuous week we looked for a quiet spot where we might just rest among Nature's beauties. A fishing trip, perhaps. At least that is what we called it–even though our idle lines bobbed on the sunny waters all day long and we never caught a thing!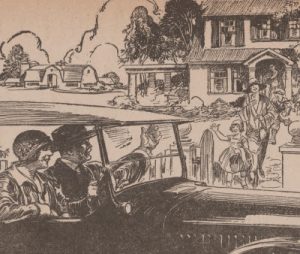 Each of these trips brought its little adventure, its bit of beauty, a lesson, an amusing incident, a lovely memory to store away and think about and discuss all through the following week. Our Kodak album is filled with pictures that tell the story of each of those trips, and often during the winter we have taken them out and laughed and talked them over.
And best of all, we never missed a Sunday at church all summer. It was always possible to find along the way a church of our denomination holding services sometime during the morning. We always came away refreshed, awakened, with some old truth or some new thought to take with us on our little journey.