A few months ago a friend Aaryne sent me a little booklet she ran across somewhere in her travels. It made her think of me, she said, which shows she knows me pretty well. It's called Successful Baking for Flavor and Texture.  The name alone is a giveaway that it wasn't written recently. It was published in 1936 by the company that made Arm & Hammer baking soda.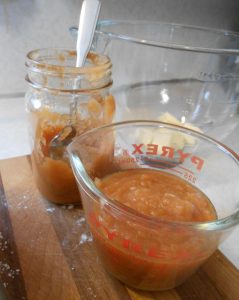 I've marked out several recipes to try and today I decided to make the Applesauce Cake. I'm still working my way through bushels of apples so I'm always looking for ways to use my apple abundance.
While I was making the cake, I went to the pantry for raisins and realized I was completely out of them. However, I did find 3 bags of dates, so I probably should have made the fruit cupcakes (that called for dates) on the facing page. Another day. I was also short on walnuts but I thought the cake was just fine with the ½ cup I used. It would have been a much more rich, heavy cake with the extra nuts and the raisins.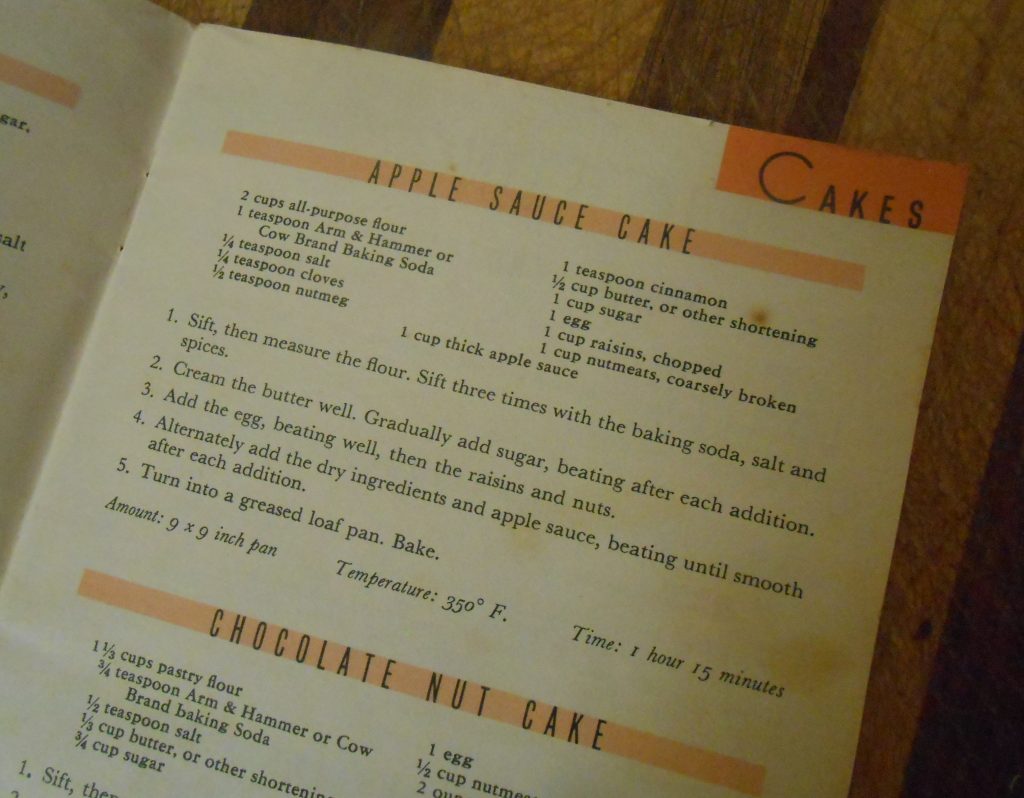 I frosted it with a simple icing of 3 T. honey and 4 oz. cream cheese with a little splash of vanilla. I thought it was delicious for a 95 year old cake (recipe)! (And now I've joined the masses of women who have baked "for flavor and texture!")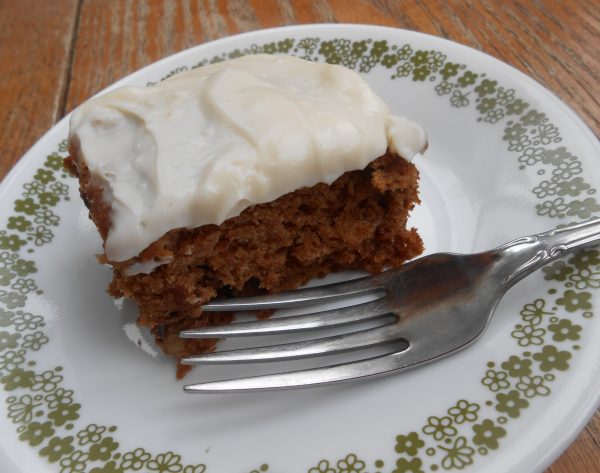 | | |
| --- | --- |
| | |
Sift, then measure the flour. Sift three times with the baking soda, salt, and spices. (I sifted once, just for that authentic flair.) Cream the butter well. Gradually add sugar, beating after each addition. Add the egg, beating well, then the raisins and nuts. Alternately add the dry ingredients and applesauce, beating until smooth after each addition. Turn into a greased loaf pan or 9x9 pan. Bake at 350 until done.