It takes a genius to be a first-rate housekeeper. -1884
Well, that explains a lot. Mystery solved…now I know why I still haven't figured this whole housewifery thing out.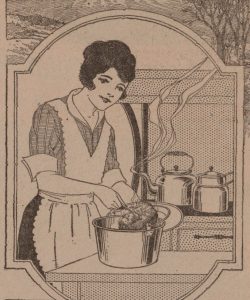 In spite of the fact that I haven't mastered this career in the least and that many people see it as an inferior (or not even a legitimate) occupation, I really, really love my job. So why do I like being a housewife? Why is it the best career for me?
–Hours Yes, I'm on call 24 hours a day, 7 days a week and even on a family vacation, I'm not really off duty. But, that doesn't mean I'm working all the time. As long as the tasks get done, the details are up to me. That means I can watch a movie while I dust the living room or fold laundry, I can batch-cook meals to free me up from daily cooking, or I can hold off on my plans of defrosting the freezer because I got an impromptu invitation from a friend. (Hello? Friends?!? …I'm running low on friends offering impromptu invitations…)
-Shopping- I can do my shopping at the slowest times, so I never, ever, grocery shop on the weekends or during the after-school/post workday madness. And more importantly, I'm also able to avoid senior citizen discount day at the grocery store. So many retirees with so much time on their hands. The shopping is secondary to the visiting and the free coffee.
I'm also able to take advantage of weekday garage sales that I would otherwise miss if I had to work during the day for someone else. In my area, most garage sales begin on Thursday or Friday mornings. By Saturday, things are generally picked over.
Speaking of garage sales–can I share my big find last week? I was so excited. I've been looking for a carry-on sized suitcase for a couple of years.
While not a huge fan of animal print designs, I was won over by the $5 price tag (for the set).
–Variety The number of different tasks a housewife does is nearly limitless, everything from childcare to budgeting to landscaping to canning. That's a sample of what a housewife can do in a single day. I have physical work to do and mental tasks, so I can change direction whenever I feel the need. I love that every day is different and there is always a new skill to learn. There's no such thing as a bored housewife. I may become restless and discontent, but there's no end of things to be done.
-Flexibility In many ways, I'm my own boss. Sure, our home is my husband's too, but frankly, he doesn't have many opinions about domestic affairs unless I get him involved and want his help or opinion. As long as he has clean clothes and relatively organized home with regular meals, he doesn't get caught up in the details.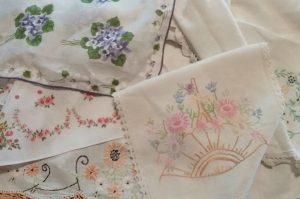 So that leaves me an independent manager. While I have a variety of jobs to do, I can also tailor this career to my interests. Some housewives never have a garden, but keep an immaculate house and make all their own clothes. Others struggle with organization but know the best frugal shopping tips. I'll never have weed-free flower beds but I know what it's in my pantry and chest freezer. It's a choose your own adventure kind of life, not in a super adventurous, life on the edge kind of way, but I do what I can…
-Satisfaction I was once elected to head up an organization and while it was a volunteer position, it was a job in nearly every way but the paycheck. I struggled and fought to make some badly needed changes to the organization. While I was successful, I eventually moved on and so did the crabbies, who to this day would have preferred to see the group dissolve than change. The organization is now thriving and although I learned a lot and did what needed to be done, my efforts were at the expense of my family and will be forgotten soon by the group, if they haven't already.
A part of that experience was that I learned I am happiest putting my energy into what matters most to me.  I don't need the praise of the public to feel fulfilled. My family has never fallen at my feet in gratitude for clean socks and homemade pickles (so far, anyway, my pickles have come out crispier than usual this summer, so just maybe), but I have the satisfaction of knowing that I'm benefiting the people that will be a part of my life for as long as I'm alive.
So those are my top 5 reasons why I love being a housewife. Do you have any you'd add?